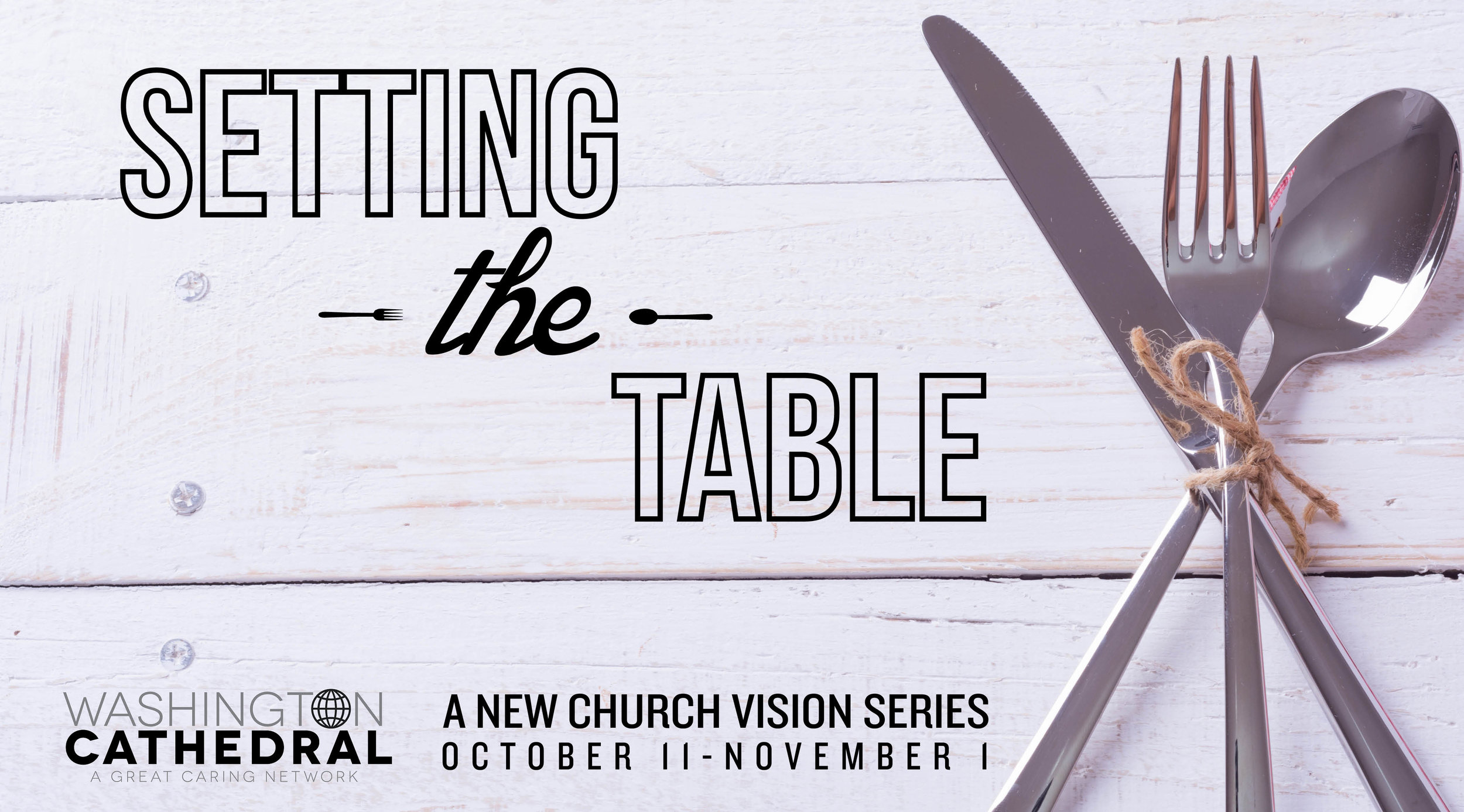 Remember the Sabbath day and keep it holy. Exodus 20:8 But the hour is coming, and now is, when the true worshipers will worship the Father in spirit and truth; for the Father is seeking such to worship Him. John 4:23
Last week as we began the series "Setting the Table," we began to share the excitement the church feels as we develop our vision for the next ten years.  We are not going to be reactive to life but proactive. So we are listening for God's vision as we find our place at the table for one of the most exciting conversations of our lives.
What will your life look like in the year 2025?  Will they discover a pill to make everyone one of us slim, young and athletic with heads full of hair?
No one knows what the future holds.  We can see the problems, which we hear about every day.  But do we see God's love and power and how he wants to work through us?
We are going to be dreaming about improving our worship at Washington Cathedral in amazing ways.  As the word of God says in John. "The Father is seeking those who will worship in him in Spirit and Truth. "
How do we make worship a non-entertainment event and yet pursue excellence?
How do we experience the power of the Spirit of God in worship and yet remember that Christ is over culture and our many congregations will worship God with different culture and languages?
How do we grow deep in the truth of God's word so we are not confused in a shallow understanding of Jesus so that people can grow up strong and put down deep roots?
How do we make worship like Jesus wants it – reaching out to the least of these in our area showing them the grace and friendship we have found in Christ?
How do we launch multiple campuses with many language and cultural groups throughout our area?
How do we teach people to be free to be the people that God created and loves so much, without looking down their nose in superiority turning our Holy worship into a political club?
The questions can go on and on and they will.  Because we are determined to teach people how they can have a seat at the table and engage in our community in the exciting vision we have for the future.
Your friend for the rest of my life,
Pastor Tim White
---
https://www.youtube.com/watch?v=-Hps6HSiEXA